How One Church Found a Mission that Mattered
How One Church Found a Mission that Mattered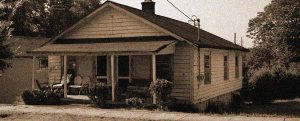 The electronic doorbell sounds next to the church Office Manager's desk.  She sighs in exasperation.  It's Friday.  They always show up on Friday.  Sunday's worship bulletin hasn't started to slide out of the copy machine.  The Office Manager can see through the front door's glass window a petite woman standing outside.  She's the third stranger to ring since 8:30 a.m.
Does this church help people with bills?
The Office Manager gets up and opens the front door.  She doesn't want to bother the minister who is writing his sermon.  "Hi," the woman says, "Do you help with utilities?"  Then she asks, "Do you have a restroom?"  The Office Manager knows that the other churches have found ways to keep their doors closed to strangers with requests.  Wily church secretaries all know how politely to get rid of people who move from church to church asking for something—utilities or rent assistance, cups of coffee, restroom access, snacks, a prayer with the minister, a toothbrush or soap.
The woman returns from the ladies' room. She asks again, "Does this church help people with bills?"
The Office Manager replies in a way the woman hasn't expected.  "As a matter of fact, we do talk to people about their utility bills.  But you will have to come back here on Wednesday morning at 8:30 a.m.  When you come, there will be a number of people here who will talk with you about your situation."
The woman isn't prepared for such an ample response to her request.  Both women know that they were following a familiar script.  The Office Manager feels time pressure and needs to be at her desk.  But she also needs to treat strangers, even ones who come with requests, as a church employee ought to treat people.  The petite woman, on the other hand, has figured out how to press church staff members to dig into their wallets for five or ten dollars that will make her go away.  Even though she is fishing for whatever she can get, the woman, in fact, faces a snarl of personal dilemmas that no one is interested in listening to.
The laughter in the room projects more of a party mood than a meeting of people in the grip of nasty problems.
The church doorbell sounds again at 8:15 a.m. the following Wednesday.  The Office Manager rises from her work and opens the door. This time she smiles at the petite woman who has returned.  There were several other Wednesday morning guests waiting in front of the church. All of the visitors are in distress, smelling of poverty, and walking slowly and deliberately.  The Office Manager directs all to a modest house located across the street from the church complex.
The newcomers stream into a large room noisy with chattering people.  The laughter in the room projects more of a party mood than a meeting of people in the grip of nasty problems.  The group of 17, half of which are members of the church, composes itself in a circle.  One of the churchmen, a leader-type, begins to speak:
Welcome to First Presbyterian Church.  Let me try to describe for you who haven't been here before what we do.  For the next 90 minutes, we're going to give as many of you as possible an opportunity to talk at length about what you're wrestling with. 

This isn't like a social service agency where people apply for funds. We don't really give out money.  We've found that cash relief rarely solves difficult problems. What we do is to think together about your situation.  We work to find what you might do in order to take a first step that will get you out of the problem that is making your life difficult.

Of course, you may do whatever you please after you leave.  Whatever you do, try to remember this.  You are always welcome here.  We hope you come back next Wednesday and give us an update.

A couple of us might even go with you as you work on your plan between Wednesdays.  We're doing this because it helps for someone who is struggling to have a couple of friends to talk with. 

A couple of ground rules.  We observe confidentiality here.  Let's let each of us control personal information outside this room.  If we hear about any situation where a child is endangered, of course, we report that. Let's keep our kids safe. I'm going to say a brief prayer.  I've never had anyone tell us that they object to praying, so that's how we begin here. 

Let us pray.
Ten o'clock always approaches quickly on Wednesday mornings.  At 9:45 a.m. the ministry's participants and church members begin to look at their watches and call attention to clients who have been sitting quietly and not spoken. Right at 10:00 a.m. the minister stands and everyone joins him. The group reaches for one another's hands and prays again. In a flurry of activity, participants tidy the room, stack the chairs, rinse the coffee pot, adjust the thermostat, and clear out of the room. Quickly, church member participants in the meeting stride back across the street and find their way to the minister's office. There, behind closed doors, they'll talk for an hour about what has happened in the open meeting. At this meeting, the debrief time, the ministry's continuing participants decide what they will be doing before the next Wednesday.  At around 11:00 a.m. they stand and fold and stack their chairs.  Each has added a task or two to his or her to-do list: phoning an a community agency to ask whether someone qualifies for cash assistance, driving a client to a doctor's office, or accompanying a man who visits a Health Department to order a duplicate birth certificate.
Does All of this Matter?
What difference, if any, does this effort make? As I write this, the Wednesday Morning Ministry is six years old.  I located on my computer a five-month report that tallied the kinds of problems people brought to us between January and May 2014.  In that period, forty-one visitor-clients walked through our doors.  They discussed their struggles in the following proportions.  The frequency with which these topics have come up since hasn't changed.
19% Past due utility bills, sometimes with impending shut-offs
18% Housing problems, sometimes delinquent rent or imminent eviction
14% Food needed
14% Employment problems, need of job search advice, resume coaching
12% Personal budget shortfalls
7% Reported or displayed mental health or counseling needs
5% Reported or displayed physical or medical needs
5% Entanglement with the Social Security Administration
4% Seeking spiritual advice
4% Needed legal advice
In six years, the ministry has welcomed several hundred clients, a stream of city leaders, social service professionals, church ministers, and a "gopher" who carried paper-work back and forth from the church office.  Community officials hear about us and are curious about what we're doing to confront our city's embarrassing numbers of poor residents.  Many of our clients did not know of the community services that would help them.  Worse still, some of our visitors had visited agencies but were unable to communicate their needs in a compelling way.  We talked about self-advocacy in our meetings using a favorite expression, "bringing our A-game."  We also would prepare the community agency or shelter to bring its A-game by phoning and alerting it that one of our clients was headed their way. We repeatedly phoned Personal Aid, the Battered Women's Shelter, the community mental health agency, homeless warming shelter, the City offices, Social Security, the free clinic, Salvation Army, churches, and even a Congressman's office.  This continuous communication fostered an enjoyable camaraderie.  So, in addition to our work's inherent satisfactions, townspeople knew and respected us.
This process was changing each of us.  It certainly changed me. 
From the ministry's beginning, I realized that we could give our guests more than they were willing to accept.  For example, that lady with the overdue utility notice in her purse, who rang the church office doorbell, could have returned to the Wednesday meetings for weeks so a couple of us could coach her on re-writing her resume.  We could have helped her shop around for an apartment that used less electricity.
Only a handful of our clients accepted our offer to walk with them through what could have been a series of life improvements.  As a rule, the problem that drove clients to explore what we could do for them, kept them busy for two or three visits.  After that, most would stop attending for several months, or for good. Sometimes the large group would agonize to find a "next step" for a visitor, only to have him leave and solve his dilemma by some between-meeting innovation that was as good as any we thought up as a group.  For most of our clients, the first meeting was the best.  Just having ten or twelve new friends working to understand one's struggles was an island of grace in the midst of an ocean of stress.  Newcomers would tell me as they walked out the door, "I feel better already."
…having ten or twelve attentive new friends working to understand your struggles was an island of grace in the midst of an ocean of stress…
As my retirement drew near, I asked the ministry's church member participants if they had changed their minds about people in poverty.  Every hand went up. Mine went up. This process was changing each of us.  It certainly changed me.  What happened week after week was less a form of social service and more a fulfillment of Jesus' promise that where two or three are gathered together in my name, there am I in the midst of you."
I often felt, as I watched clients and church members wrestle with a problem, that Wednesday mornings were the most pastoral moment of my week. I felt that my ministry skills mattered.  My training in counseling gave me words that opened new avenues of escape for people who felt locked in in their lives.  I repeatedly saw parallels between what the group was discussing and episodes in Jesus' ministry.  It was satisfying to interject snippets of Jesus' teachings or to pray aloud for someone who longed for God's support.

The Nature of Mission
A Christian church is a mission organization. "The Church is the only institution," Bishop William Temple famously said, "that exists primarily for the benefit of those who are not its members."  If this seems to reduce Christian faith to charity work, consider Jesus' time in the world.  Jesus came to extending God's caring hand to people.  Jesus' teaching and healing were ways that he offered benefits from God to people.  Even his death and rising again, once their splendor dawns upon us, bristle with God's generosity.
The Gospel According to Mark draws a connection between Jesus' mission and that of his disciples.  Mark spends his first five chapters describing the startup of Jesus' work.  His readers quickly see that Jesus heals and announces the Kingdom of God.  Then, quite suddenly, in Mark's sixth of sixteen chapters, Jesus sends the disciples into nearby villages to do what he has been doing.
He called the twelve and began to send them out two by two, and gave them authority over the unclean spirits.  8He ordered them to take nothing for their journey except a staff; no bread, no bag, no money in their belts;  9but to wear sandals and not to put on two tunics.  10He said to them, 'Wherever you enter a house, stay there until you leave the place.  11If any place will not welcome you and they refuse to hear you, as you leave, shake off the dust that is on your feet as a testimony against them.'  12So they went out and proclaimed that all should repent.  13They cast out many demons, and anointed with oil many who were sick and cured them. –Mark 6:7-13
It's worth mentioning that Jesus sends his followers with no baggage.  Not only do they preach repentance, heal, and cast out demons as did Jesus, they do so exposed to the hazards of the road.  Their success is dazzling.  The disciples' first deep reach into the world to confront the cruelest of people's problems compares with those demonstrations by young children, trained in innovative piano techniques, who play hard piano solos after only weeks of lessons.
Mark wrote about the disciples' first mission project, together with Jesus' instructions, in order to authorize future disciples to reach deeply into their own worlds in order to confront the snarl of problems faced by their own neighbors.  There is more than authorization going on here.  Thanks to Jesus' rising again, his presence lives on with us as we follow his mission instructions.  Mission for us, as it was for the first followers, is to do as Jesus did, but in our contemporary situation.  What is an example?  The church today goes out and calls upon the world to repent.  We cast out demons.  We heal.  And we do so in a vulnerable fashion.  When we follow this blueprint, our mission is to reach deep into our world and takes on the cruel dilemmas that people face.

Mission Today
During my four decades of ministry, I didn't understood mission's centrality or weightiness.  Weeks after my ordination, a self-assured church member explained to me, in an obvious effort to dampen my idealism, that mission was something that our church did with surplus monies.  "If we can keep up the building and pay you, the minister, then we might think about giving something away.  But it just doesn't make sense to start spending on someone else before we take care of our own needs."
The Church is the only institution that exists primarily for the benefit of those who are not its members."
Most of the congregations I've served have not been this restrictive about reaching out.  Nevertheless, even the most outreach-oriented churches are cautious about overreach.  We've always asked, "Can we do this task comfortably without stressing the church budget or the volunteers' calendars?"
Congregations like charitable projects user-rated for the timid participants—food bank inventory management, Christmas gift shopping for underprivileged kids, and collections of diapers purchased at Walmart and piled up in church narthexes. Some churches feel that giving away cash fulfills their call to mission.  The youth group spends Saturday washing cars.  It applies the $243 proceeds to its annual summer trip, which consists of painting houses in an Appalachia coal-mining district.
Small churches often assume that they lack the expertise to reach deep into poor or violent situations.  They are in the habit of confronting life's cruelest problems by sending a percentage of the congregational budget to denomination professionals.  Mission equates to fund-raising.  The denomination staff specializes in poverty and third world projects.  Mostly, they use monies to pay salaries and keep the lights on at headquarters.
Churches often assume that they lack the expertise to reach deep into poor or violent situations
I've gone along with this limited practice of mission. During my years in ministry, I was pretty sure that my congregations' "mission" projects were neither as risky nor as consequential as Christ intended. None of my churches ventured into the community to speak about Jesus. And I didn't urge them to do so. We avoided anything equivalent to demon possession or those wicked problems that ruined people's lives—mental illness, household debt, domestic violence, armed gangs, white-collar crime, and addictions. What we felt we could take on were inconveniences rather than ferocious problems. Our reach was shallow and bore little resemblance to the tasks Jesus assigned to his disciples.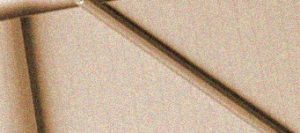 Learning about Mission
Parish ministry demands that the minister is always reading, teaching, and becoming more familiar with the Bible.  I became more and more aware, as I reached the later years of my ministry, that missiology, a sub-category in theological studies, was an area of the Christian life about which I knew little.  In the course of my doctoral studies, I attended two conferences on evangelism.  After I became the pastor of First Presbyterian Church in LaGrange, Georgia I read Donald Bosch's landmark book, Transforming Mission.  From there I went on to Lesslie Newbigin's, The Open Secret: An Introduction to the Theology of Mission,  Darrell Guder's, The Continuing Conversion of the Chruch, and The Missional Church: A Vision for Sending the Church in North America,   These were my the first book-length introductions to mission.  I learned about and participated in a workshop presented by Bob Lupton's organization,  which does innovative work in Atlanta's Grant Park neighborhood. I got myself appointed to two community governing board positions, one for an affordable housing non-profit organization and the other for a free medical clinic.  Late in my career, my mission learning curve went straight up.
During this time, I also had a series of structured conversations with a good friend and parishioner, Joe1.   Joe shared my conviction that we did not, in our church nor others in our awareness, do justice to mission's centrality or weightiness.   In those days, Joe was interested in planning an upcoming mission trip to Belize.  He wanted that mission trip to have the reach and audacity that Christ's ministry had.  Additionally, Joe was slated to become the chairperson of our church's mission committee–the Witness and Service Council. Both of Joe and I thought that learning more about Christian mission would make both the Belize trip and the mission committee more consequential.
How wrong we were.
Joe never attended the Belize trip.  The church purchased from a non-profit organization, specializing in missio-tourism, a manageable work project, sight-seeing, motel, meals, bus, and air transportation.  The trip was trouble-free and valuable as Christian education for the participants.
One incident in Belize disturbs my memory of the experience.  Our group was to provide a vacation bible school experience for Belizean children.  We brought in all the supplies necessary for a fun VBS week—paper and books, crayons, paints, music, and the like.  After the first day, a teacher from our group noticed that the children were disrespectful of the school supplies.  They stepped on whole boxes of crayons and ripped pages out of the books.  The Belizean school principal was on hand and the teacher from our group arranged to speak with her privately about the behavior problem.  The principal explained the children's behavior coolly: "They didn't ask you to come here."
As anticipated, Joe took his position as mission committee head.  He scheduled time during one of its first meetings for committee members to discuss their ideas of Christian mission.  "What does mission consist of?  What kinds of activities count as mission?"  I was present at these meetings and thought I'd enjoy listening to an uplifting discussion which I thought would be a group version of those talks Joe and I had in my office.
That didn't happen.
Neither Joe nor I were prepared for the resistance and for a couple of committee members, the anger with which they rebuffed these questions.  The group was motivated organize our existing programs, but saw no need to ponder why we bothered or how we might do something different.   I still not certain what happened that evening.    My best hunch is that the group felt that any discussion, which strayed from work-like problem solving, was an interruption of their work.  Maybe they assumed, "Of course we know what mission is. We're the mission committee."
Shortly after that dreadful committee discussion, Joe and I, quite by accident, met a woman, a Walmart employee, who was to become our first Wednesday Morning Ministry client.  She was stressed by a tangle of personal problems.  Her boyfriend was perpetually angry.  Her parents and siblings made demands on her.  Finances were tight. She felt a desperate yearning to find some way out of her chronic sense of struggle.  Joe was able to ask the woman if she would be willing to talk with several church members about her predicament.  She agreed and the Wednesday Morning Ministry was launched.

The First Gathering
That first meeting was not on Wednesday.  We got together at 5:00 p.m. in my office. Joe, his wife, Joy, who is a nurse, and I met with the woman.   Having our fresh ears listening to her problems, gave her fresh energy.  She accepted our invitation to return the following week, this time with her boyfriend.  At that second meeting, a new client, who had suffered a stroke and walked with difficulty, joined the gathering.  Clients from the community would hear about the ministry from friends and find their way to the meetings.  The weekly rhythm of meetings became part of the calendar. We didn't publicize. We didn't turn away a visitor.  We didn't recruit church members.  The gatherings simply happened.  And grew. At one high point in the group's popularity, thirteen visitors showed up.  Low Wednesdays would draw only two.  The stream of attendees, most of them struggling with intractable problems, has not diminished in six years.
The supply of church member helpers has also remained constant.  Joe and I invited a couple of church who we were convinced were would work productively with our clients.  They attended.  But they didn't stay.  After several months we sought a secretary and an attorney.  These efforts were a flop.  After that, we made little effort to recruit volunteers.  They came on their own.  Today the group consists of about 10 high skill, people-oriented, mostly retired, helpers and listeners.  Many of them told us that they felt God guiding them to be a part of the work. 
Many told us that they felt God guiding them to be a part of the work.
My wife, upon her retirement as an assisted living facility activities director, starting helping after the group had been active for a couple of years.  Doctors, educators, a businessperson, a state legislator, a probation officer, city government official, social service agency administrator, homemakers, and ministers also came.  Most worked surprisingly hard. And they stayed.  Additionally, one-time visits by the city's mayor, social service agency heads, clergy, and community leaders gave us a sense that knowledgeable people thought our effort was important.
…church members in a room with people in the grip of intractable problems is a recipe for trouble…
Getting church members in a room with people in the grip of intractable problems is a recipe for trouble.  The basic structure of the Wednesday Morning Ministry was that a group of well-intentioned people would spend time with a group of neighbors whose lives were out of control.  Beyond the meeting itself, we had to figure out how to talk with visitors, how to help them, ethics and safety standards, use of community resources and on and on.  Within months of the start-up, I and the other leaders felt a yearning to take time after each meeting to exchange views and assess what we had just done in the previous 90 minutes.  So, we added a closed-door, follow-up meeting in the pastor's office.  This gathering has now become part of the Wednesday morning schedule.
After months of giving money supplements to cash-strapped clients, we came to a hard-won realization that free money blocked people's path out of difficulty.  The debriefing meetings debated endlessly on how best to wrap up the meeting. Should we recap the action plans for each client?  Should we talk individually with clients as they walked out the door?  We debated how we should encourage participants to note down valuable information, such as agency phone numbers, so they could act on what they learned in the meeting to their best advantage.  We fussed week after week, over how we managed the conversations.  Was it best to use direct instruction, empathic listening, or calling to account a low-achieving guest?

Controversy with the Church
There was another challenge that came from the First Presbyterian congregation and some its staff.  Our first years of meetings took place in the church's stately parlor.  Designed by the Presbyterian Women's Association, the parlor was the traditional place for dress-up receptions and meetings when the congregation's social stature was on display.  I and others who led the Wednesday group enjoyed the contrast of a tastefully appointed parlor and the homeless men who had left their sleeping bags under a highway overpass in order to sit on our velvet-upholstered chairs.
The group lost the use of the parlor when one man, who was known for walking around town talking loudly to himself, became agitated in one of our meetings.  He shouted obscenities.  He appeared capable of striking someone.  We couldn't get him calmed down.  We struggled to contain the ruckus and get him out of the door.  It frightened us. Unfortunately, the noise also frightened the senior exercise class, stretching to soft music, in the adjoining social hall.
We struggled to contain the ruckus and get him out of the door.
By that afternoon, the incident had grown into a church-wide controversy.  Our building, even on weekdays, was stuffed with people, especially preschool children, who attended a day care center and nursery school.  Opinions from every interest group swirled around over the next several weeks.  Some members disliked what was happening on Wednesday mornings.   Many felt that the church-owned house, which the congregation had dedicated to the Senior High Fellowship, was a perfect spot for our discussions.  Many wondered about the proximity of poor people and young children.  The church governing board, the session, torn by differences among its members and the minister's deep involvement in the ministry, didn't know what to do.  At least we were having that conversation about mission that Joe and I had tried to get going.
This incident, the worst in the ministry's history, brought three benefits:
First, the church's governing board summoned its courage and removed the ministry from the church's main building, which also housed the two childcare programs.  I, as the pastor, intentionally withheld my endorsement for the change of location.  I wanted the elders to struggle with the issue.  As a bonus, the new location across the street from the main church campus was actually more conducive than the parlor to our work.
Second, the Wednesday Ministry church members scheduled and attended a class on crisis management techniques.
Third, after a few week's time-out period, we welcomed the disruptive client back to the church's soup kitchen and Wednesday Ministry. Regrettably, I ended up banishing him from the church's soup kitchen ministry, due to disruptive behavior.  He and I arranged for him to pick up his much-needed lunch through another door, away from others.  He'd always thank me.  And give me a hug.
In its developing months, the ministry rejected drawing up bylaws.  The ministry perpetually adapts to the problems and personalities of those who gather each Wednesday.  The group developed a consensus to abide by six unwritten guidelines.
Never do the work of ministry alone.  When working with any client, especially between meetings, two or more helpers must participate.

Never invest more in someone's recovery than they themselves are investing.  "Don't want it more than they do."

Never work outside the law.  Never encourage clients to work "under the table," falsify information, or steal in any way.  Ministry members always discharge their duty to report suspected child abuse or neglect.

Never work with intoxicated participants.

Always follow current de-escalation protocol in the event of a disruption at a meeting.

Always keep confidences.  The sharing of personal information outside of the meeting remains always under the control of the client.
 
What I've gotten from All of those Wednesday Mornings
Social isolation is a part of poverty.  Living in constant hardship fractures families and confines people to dreary housing where the din of television pushes aside conversation.  Social service organizations tell clients to hurry up and supply pertinent data.  Many struggling people told us that having us listen to them was reassuring.  We who were listening had our own benefits.  The separation of social classes from one another deprives middle-class people of learning directly from impoverished people what it means to endure constant stress.  Each of us who thought of ourselves as the teachers or helpers were granted a glorious vista into what life was like for people deprived of social standing.
Here are my top three benefits:
I.
I've developed my own model for what poverty is at its core.  Even though I was in my 50's when we started the Wednesday Ministry, my ideas of poverty were swept away by the stories of poor people themselves.  I listened to person after person who didn't have a simple problem, say a lack of a paycheck, but who was ensnared by a tangle of difficulties.  Lack of a job was complicated by a prison record.  Being cash poor led to an eviction and mounting debts.  One's family leaves.  No one wants to hire someone who hasn't had a shower in a week. A tooth needs to be pulled.   I listened to the stories with the recurring thought that I could not disentangle myself from this mess.
A second conclusion settled into my thinking.  The people entangled in problems had lost or never developed the resources to escape.  If I were broke, my family would help.  But virtually all of our clients wrestling with vicious difficulties lacked a wholesome family and friendship circle. 
virtually all of our clients wrestling with vicious difficulties lacked a wholesome family and friendship circle
Many of our visitors had left school early leaving gaps in their skills.  Many couldn't read. Some limited speaking skills.  Few could use a computer and so on.  Some, and this is unnerving for our ongoing members, have had a good start in life.  They've gone to college and have been successful.  Then a succession of setbacks have taken away their health, their financial base, their reputation, their families.  Occasionally, we work with someone who has been set back and unable to reverse their misfortune.
When listening to a client, I would ask myself, "What school grade level is this person functioning at?  Am I looking at a first-year college student, an 8th grader, a 4th grader? Often we saw physically disabled people who may have reached the 12th grade in school, but because of an un-stimulating style of life, were able to employ a 4th grader's problem-solving skills.   These limitations guaranteed that visits to the Social Security office or negotiations with a landlord were going to be unfruitful.
My own life of privilege and good health provides a useful comparison.  Even in my early 60's, I spend most of my time in personal development.  I read and try to learn more.  I work to manage my money and spending.  I exercise.  I devote time maintaining and enhancing friendships and preserving family relationships.  I'm cautious about letting any area collapse, which in my case would happen because of my own stupidity.  The collapse of even one of these resources, for example, the loss of my family or reputation as an ethical person, would be a considerable diminishment of my life quality.
no cash, no income, no marriage, estranged children, a spotty and unexceptional work history, 3rd-grade reading skills, no medical care, need of reading glasses, and high blood pressure
The Wednesday morning clients typically came to us with a list of deficits: no cash, no income, no marriage, estranged children, a spotty and unexceptional work history, 3rd-grade reading skills, no medical care, need of reading glasses, and high blood pressure.  It would take monumental amounts of social energy and individual initiative in order to remediate these problems.  Listening to our hard-living neighbors, week after week, led me to think about people from a developmental point of view.  I'm not talking about taking the measure of a person's life as a school would place students into grade levels.  Although math and reading attainment are crucial life skills.
I'm thinking more of a philosophy of human being that sees each person as having unlimited potential to progress.  I'm not only thinking of what a human brain is capable of doing, but also the human capacity for character development, for relationships, for spirituality, and even for physical strength.  No person achieves his or her potential, usually because people damage one another through neglect or cruelty.  And we damage ourselves.  Every Wednesday the tragic ways that a human life can be stunted, shortened, and made miserable were on prominent display.
Regrettably, every Wednesday also reminded me that I too, despite my enriched surroundings, had fallen short. Wednesday mornings routinely brought me back to this developmental way of looking at human experience.
II.
Wednesdays impressed on me the operation of evil in our community.  "The worst evils," Hannah Arendt once said, "Are those for which no one is responsible." Here's how I learned more about evil.  A client would be describing his or her struggle.  In the midst of the story, he or she would report some way that they had been cheated or duped.  The person might not even feel aggrieved by their own victimization.  But it made me and others in the room furious.  One client explained how her home, an asset that had been in her family for more than half a century, had been seized by the city government for delinquent taxes.  The property was immediately sold to a slumlord for a fraction of its worth.  The client faced homelessness.  When I heard this story, all I could feel was fury
Most Wednesdays held a furious moment for me.  I was furious when I heard how EBT cards, the credit card-style replacement for food stamps and government relief checks, yielded a few cents revenue for Wall Street mega-banks.  I was furious with a landlord who trampled on one tenant's rights by relocating her to another property when he wanted to renovate the building she was in.  We heard of quack physicians who were billing Medicare for treatments that the physicians in our group thought unnecessary.  There was the convenience store that facilitated the use of Food Stamp money for lottery tickets—and a cut for itself.
Long after I thought I'd heard of every imaginable way to defraud weak and desperate people, the furious moments kept coming.  They kept coming for years.  There was no individual or business in the community who could be singled out as the center of the corruption.  Six years of listening to our clients opened to me the ugly vista of a community inundated with unfairness.
Evil is the payday loan that extracts  15 percent of a household's cash flow for 5 years.
What I'm describing is evil. It's theological.  I ought to be able to think about spiritual power that is more destructive of people than the sensuousness or greed of a single person.  Evil isn't the spooky power that scared us when we went to the movie "The Exorcist."  Evil is the payday loan that extracts  15 percent of a household's cash flow for 5 years, repaying the original balance 3 times over, and then repossesses its pick-up truck when it misses one payment.  Jesus sent his original disciples out to cast out demons.  Demons are still with us.
III.
Wednesday mornings had a sacramental quality for me. By "sacramental" I mean an everyday occurrence that carries a divine presence. Our weekly conversations, in all of their grittiness and humor, felt spiritual to me. When the group got immersed emotionally in someone's plight, we also seemed immersed in Christ's presence. I had experienced this encounter in my pastoral counseling. When, in the privacy of my office, someone would speak unguardedly about his or her life, something that Jesus did or said would come into my thoughts with fresh force. Jesus says as much in Matthew 25:31-46, "Inasmuch as you do it to the least of these my breather you do it to me." I interpret this to mean that Christ meets us when we can remove the armor of our social prestige and the story we tell ourselves about how we're doing in life.
Our weekly conversations, in all of their grittiness and humor, felt spiritual to me.
Jesus' words often seemed to hover over our discussions. On one Wednesday in the ministry's early months, someone compared the dilemma we were discussing to the Bible story of the paralytic who was stuck at the Bethsaida pool. The story's has vivid elements, a pool believed to have magic healing powers, an immobile paralyzed man dumped by his family to live by the pool, his maddening frustration over never being able to get into the healing waters, the command of Jesus to stand and walk, the open question whether the man could always walk or whether a true miracle had occurred. The story became like a participant in the room. It made suggestions. Proposed a solution. Challenged assumptions. We wondered if our client might simply walk out of our meeting and do something decisive that would untangle his problems? The Bethesda episode kept coming to mind as months passed.
Other sayings and happenings in the Bible threaded through our discussions. Neither I nor any group member was pressing clients to apply the Bible to their lives. The Bible applied itself. It did so more on Wednesdays for me than at other times. I began to realize that I felt most like a minister as I sat with the participants. Virtually every client and certainly each church member was a Christian. Most of the clients came to us clinging to a vibrant relationship with God. Much of what they were looking for was to continue to be close to God in a Christian setting. They always welcomed brief re-tellings of Bible stories and group prayer. Several clients attended other First Presbyterian Church activities, especially. Two or three joined the membership.
…reaching deeply felt like the easy yoke or light burden God places upon his servants…
The spiritual quality of Wednesday mornings certified that we had found, not a manageable charity, but a ministry that mattered. It wasn't difficult. Or, to put it more precisely, reaching deeply felt like the easy yoke or light burden God places upon his servants.
Survival wasn't our main goal as so many church efforts are these days. It wasn't a goal at all. Church members recruited themselves to serve at a challenging level of functioning. Conservatives and liberals, women and men, bleeding hearts and let 'em sink or swim types, open-handed and tight-fisted, Presbyterian and Baptist all worked and even debated joyously together. It cost almost nothing, much of which came out of the participants' wallets. And the whole enterprise worked well enough to attract city officials and other professionals to show up and to see what we were doing.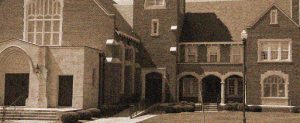 Please follow and like us:

Joe is the only church member whose name I'm using in this post  I'm recognizing him because of his pivotal role in the starting of this ministry.  Having said that, more than a dozen others, mostly First Presbyterian Church members, have contributed to this ministry with amazing expertise and a generous amount of time.  The ministry continues under their leadership.